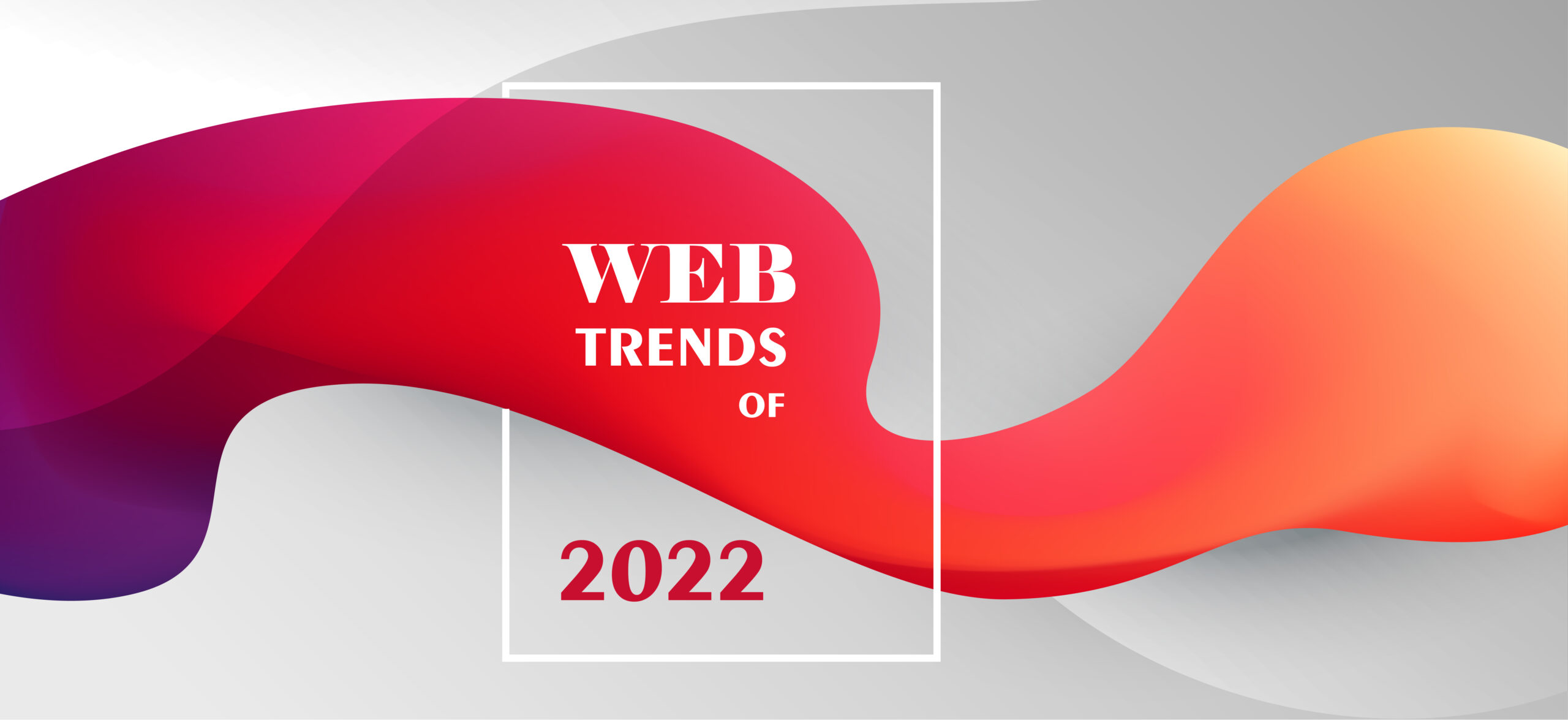 Customers rely more on hand-held devices to get their work done online. This change in trend has given rise to businesses adapting to more powerful design trends to showcase their services and offers. It is not just the website color, look and feel that constitute being called a perfect design, but safety and privacy too have become crucial features to look for in a website design.

Here are a few Website Design Trends that are anticipated to make an impact in 2022

1. Micro-Interactions
Instead of crowding the web space with too much content, you can choose to deliver your service or message through short videos or micro-animations. These small animations usually move or change color when the cursor hovers around them. Such interactive design keeps the user interest focused and allows for better site engagement. Most importantly, micro-interactive animations help break down complex site information into small, understandable data.

2. Simple & Engaging
Instead of placing all the information up on the front page, businesses are now using a simple yet engaging design. Few words, warm colors, appropriate call-to-actions, and the right choice of images would be more than enough to develop a more than just perfect site design. The main idea behind keeping the methods simple is to prevent people from getting bombarded with too much-unwanted information. Simple imagery with limited text would deliver the message while preventing viewers from feeling overwhelmed with the volume of data.

3. Customizable and Accessible
The website design must be developed keeping physically impaired viewers in mind. A website is the ultimate space to get your message known to everyone. So, care must be taken to offer a design that is accommodative and accessible at the same time. Offering features such as "contrast adjustment" on your website will allow visitors to adjust the brightness and density of the colors to suit their tastes. You are not just helping them prevent their eyes from getting hurt but also offering them a reason to spend a bit more time on your website. Offering accessible and customizable features helps increase traffic and decreases bounce rate.

4. Instill Positivity
Overload of information and improper use of images and incoherent texts can hurt the ability of viewers to cope with the data you offer. Website designs must emanate positivity and a vibe of trustworthiness. Inspiring images and crystal clear wording can help viewers develop a positive outlook towards your business and your ability to offer service.

5. Prioritizing Speed
Recent studies have revealed that 53% of the users abandon websites that take more than 3 seconds to load. When developing, optimize all the images to be used and avoid designing on platforms that rely too much on a plug-in. Also, ensure your design is responsive and maintains a standard loading speed across all hand-held devices.

The bottom line here is to give a positive impression of your website. It helps build trust and relationships, which is crucial for any business.